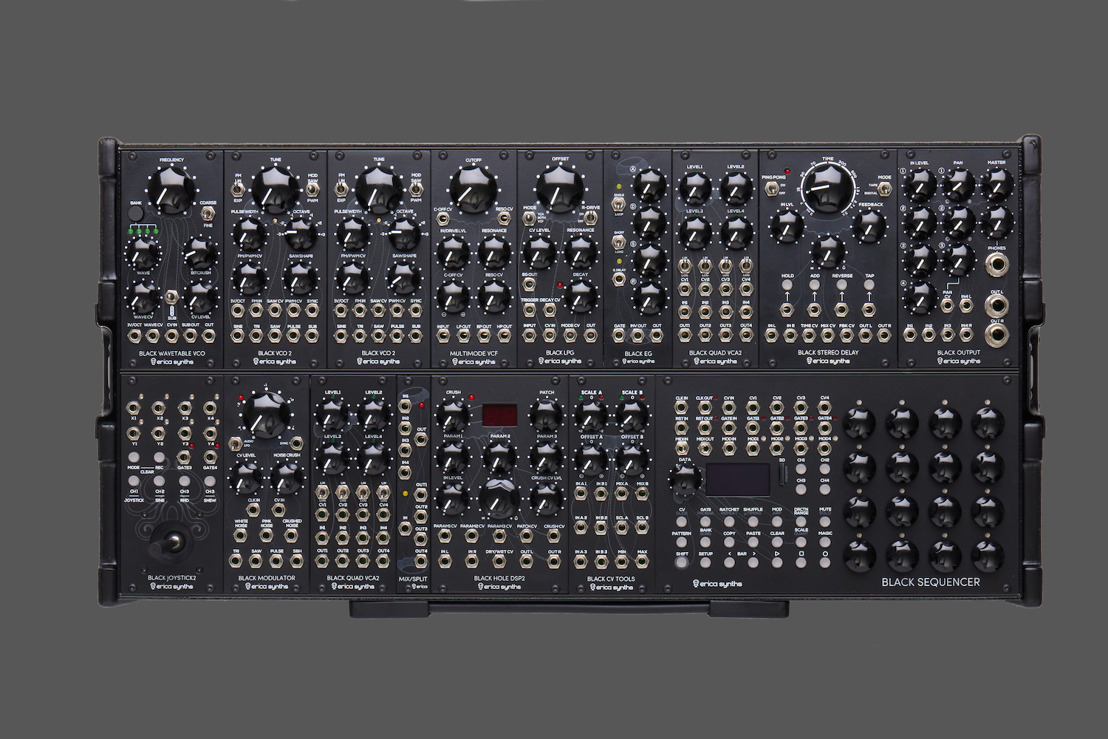 Erica Synths Announces Black System III
Riga, Latvia, March 30, 2021 — Erica Synths announces its Black System III. Black System III is a self-contained, performance oriented system — a well-considered collection of the best sounding and the most versatile Black Series modules.
Black System III will be a reliable companion for experienced musicians and serve as an unlimited source of inspiration for any Eurorack fan.

​A sound investment that will last
​Erica Synths Black Series modules are recognized for their build quality, which makes this instrument a lasting investment. Black System III comes in an Erica Synths 2x84HP skiff case (universal PSU included) and with 30 patch cables of different lengths.
The Black System III includes:
Black Wavetable VCO

2xBlack VCO2

Black Multimode VCF

Black LPG

Black EG

(2) Black Quad VCA2 (no such thing as too many VCAs)

Black Stereo Delay

Black Output

Black Joystick2

Black Modulator

Black Mixer/Splitter

Black Hole DSP2

Black CV Tools

Black Sequencer

2x84HP skiff case
Black System III is available now and priced at €3,800. ​ For more information, please visit the Erica Synths product page.
About Erica Synths
​Erica Synths team of visionaries, engineers and musicians have been working hard to bring you modules and instruments that will set your modular system apart from mass in terms of how it sounds, looks and functions.
Jeff Touzeau Public Relations, Hummingbird Media, Inc.