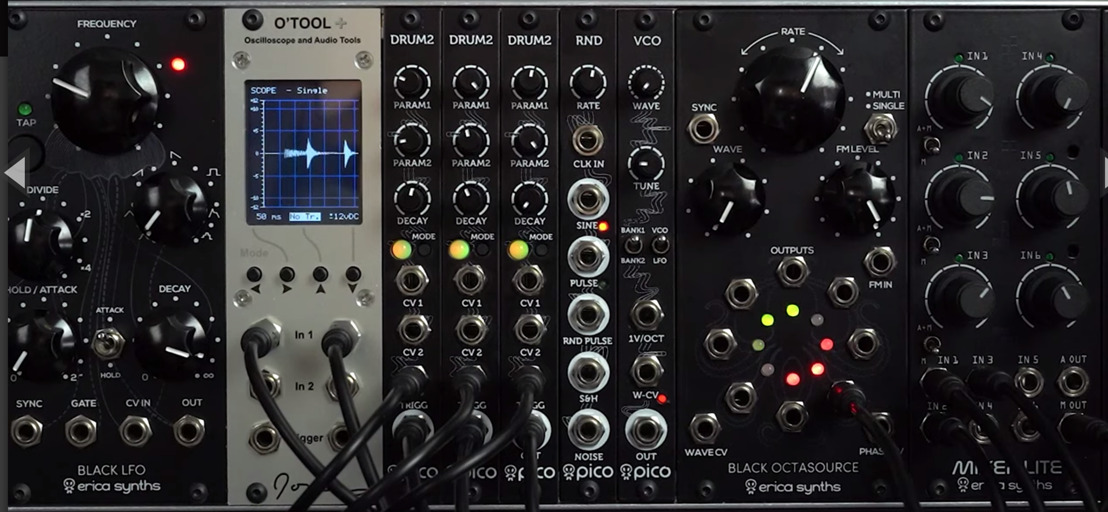 Erica Synths Announces Pico Drum 2
A compact and versatile percussion synthesizer in a 3 HP Eurorack module
Riga, Latvia, April 30, 2020 — Erica Synths unveils yet another Pico Series module this month, offering enormous sonic flexibility in a minimalist form factor. The Pico Drum 2, available now for €120, follows the launch of Pico Drive earlier this month.
Pico Drum 2 features 8 drum synthesis algorithms created to deliver distinct sounds to your modular system. Each algorithm offers plenty of flexibility, whether you are looking for a big sounding bass drum or a squelchy snare. Each can be dialed in within the same algorithm. Pico Drum 2 also tracks 1V/Oct and all parameters can be mapped to the CV1 input.
​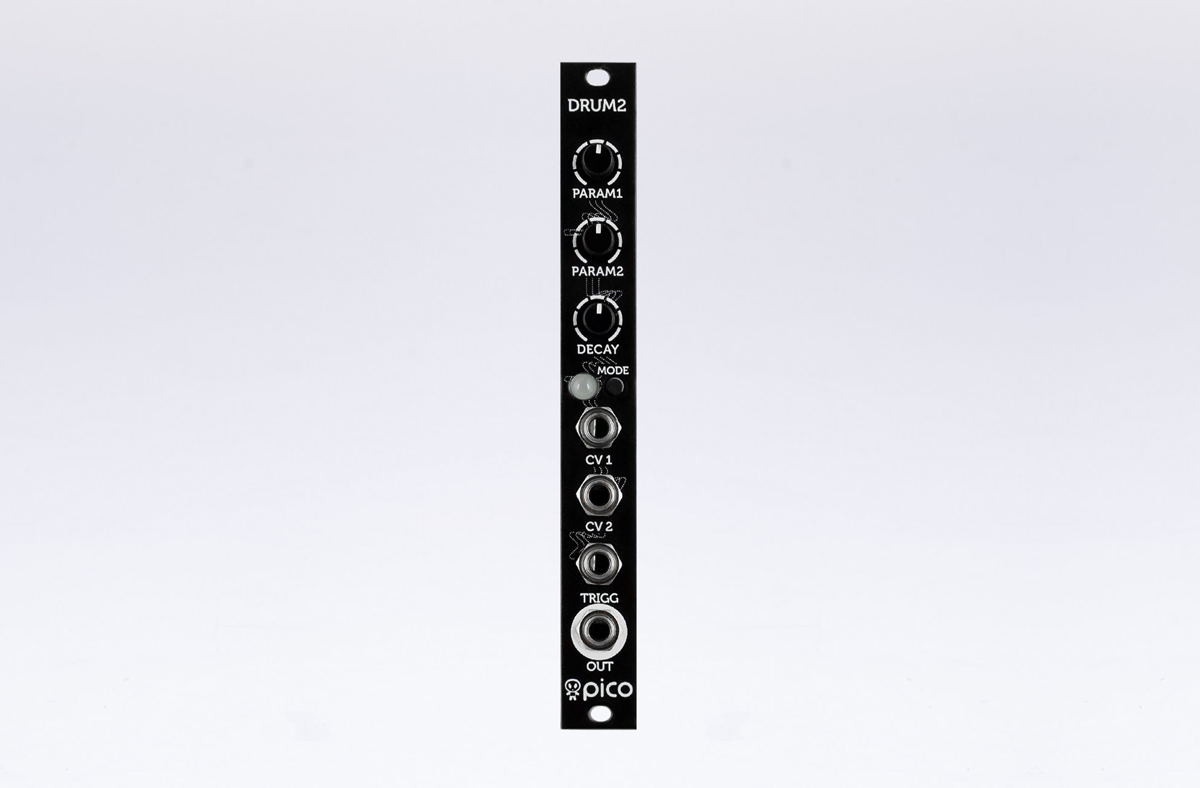 ​
​Pico Drum 2 features:
​ • 8 percussion algorithms
​ • 3 parameters per algorithm
​ • 1V/oct tuning
​ • CV control over all parameters
​ • CV controlled algorithm switching
​ • Input protection against overvoltage
​ • Protection against reverse PSU connection
For more information on Pico Drum 2, please visit the Erica Synths website product page.
About Erica Synths
​Erica Synths team of visionaries, engineers and musicians have been working hard to bring you modules and instruments that will set your modular system apart from mass in terms of how it sounds, looks and functions.
​
Jeff Touzeau Public Relations, Hummingbird Media, Inc.

​