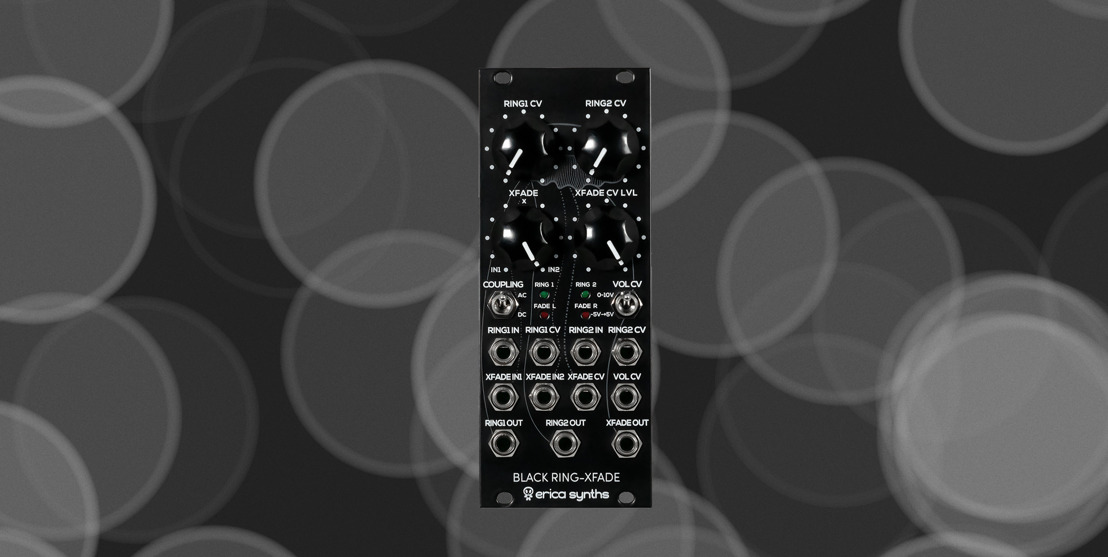 Erica Synths Debuts its Black Ring-Xfade Sound Shaping Module
New Eurorack module consists of two unconventional ringmodulators / waveshapers and a crossfader that works with both CV and a VCA
Riga, Latvia, May 14, 2021 — Erica Synths announces its Black Ring-Xfade sound shaping module. The Black Ring-Xfade is an extremely versatile module for sound shaping, and consists of two unconventional ringmodulators/waveshapers, and a crossfader that works both for audio and CV and a VCA.
Unlike a conventional ringmodulator that only works with a signal present on both signal and carrier inputs, the Black Ring-Xfade passes through the signal without alteration if no carrier is present. However, low level signals on the carrier input can result in unique waveshaping. Add the crossfader between two ringmodulators — or for external signals — topped up with the VCA, and you have an amplitude modulation powerplant for your modular system.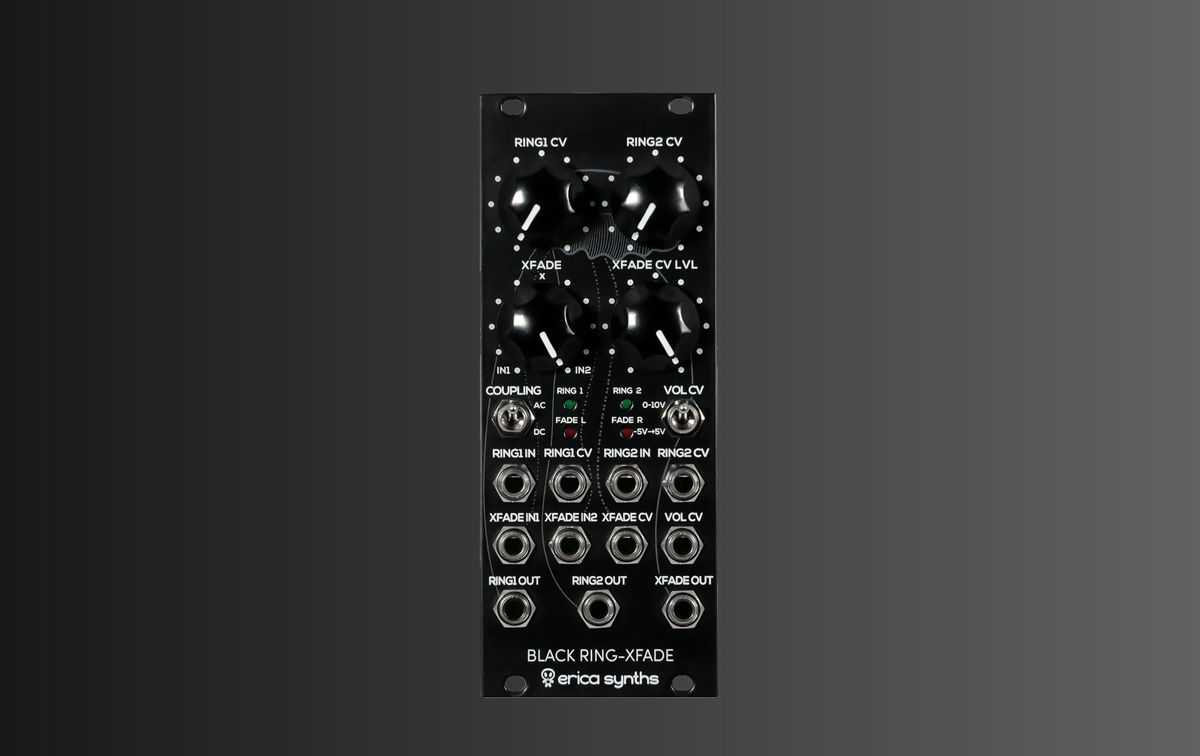 FEATURES:
Dual ringmodulaotr/waveshaper

Carrier level adjustment

Voltage controlled crossfader

Manual and CV control over crossfade

Selectable AC (audio) or DC (control voltage) coupling

VCA with selectable bias
The Black Ring-Xfade is available now at the Erica Synths webshop and through authorized dealers, and is and priced at €150 (VAT excl.) and $189 USD. ​ For more information, please visit the dedicated Erica Synths product page.
​
​
About Erica Synths
​Erica Synths team of visionaries, engineers and musicians have been working hard to bring you modules and instruments that will set your modular system apart from mass in terms of how it sounds, looks and functions.
Jeff Touzeau Public Relations, Hummingbird Media, Inc.