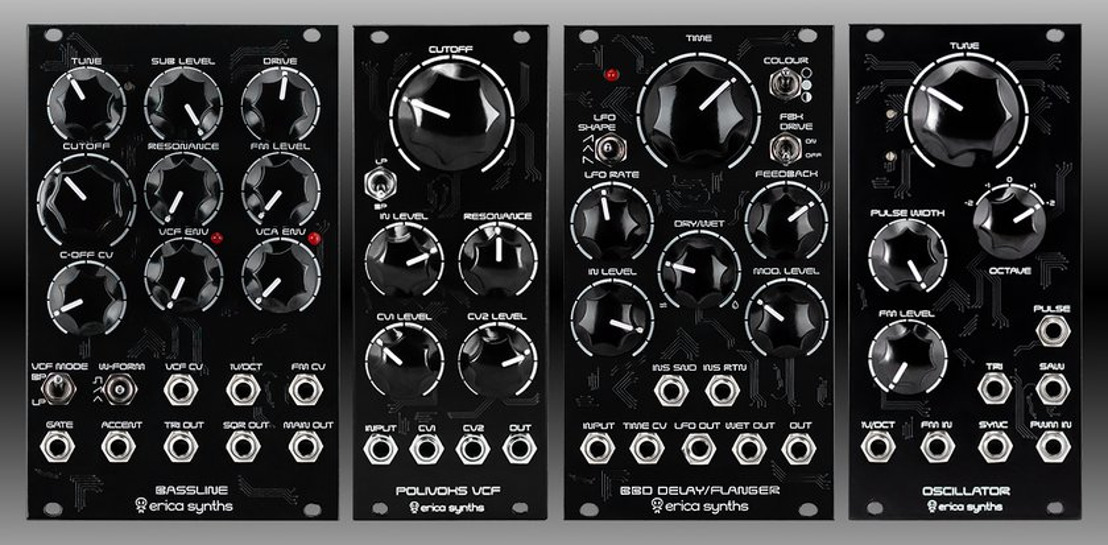 Erica Synths Discontinues DIY Series Modules in Favor of Creating Educational Kits
Focus will shift towards affordable kits aimed at learning the basics of electronics — remaining DIY kits are now 15% off
Riga, Latvia, December 9, 2019 — Erica Synths announced that the company will be moving away from its traditional DIY Series modules, in favor of creating educational kits designed to help budding synthesists understand the basics of electronics. In light of this new focus, the company is offering a 15 percent discount on its entire remaining line of DIY stock.
The new educational kits offered by Erica Synths will be both affordable and easy to use, and will include extensive manuals on how to build and operate each product. ​ The kits — which will be perfect for both classroom and independent use — will also include recommended modifications and experiments for each design to encourage electronic exploration and sonic discovery.
​
​"We want to provide exciting teaching aids for electronics classes and for people who want to get deeper into electronics," commented Girts Ozoliņš of Erica Synths. "The new kits will be Eurorack compatible, but there will be some inherent design compromises in order to make them understandable for beginners in electronics."
Education and innovation
​Erica Synths' new Pico System III is another recent example of the company's emphasis on education, with its 'back to basics' ​ product design and ease of use. Voice-cards with preset patches set the unit apart from other Eurorack systems, enabling users to change patches instantly and radically, making Pico System III well suited for educational as well as experimental live performances. The system comes with "factory preset" voice-cards, as well as five DIY voice-cards so users can develop their own patches.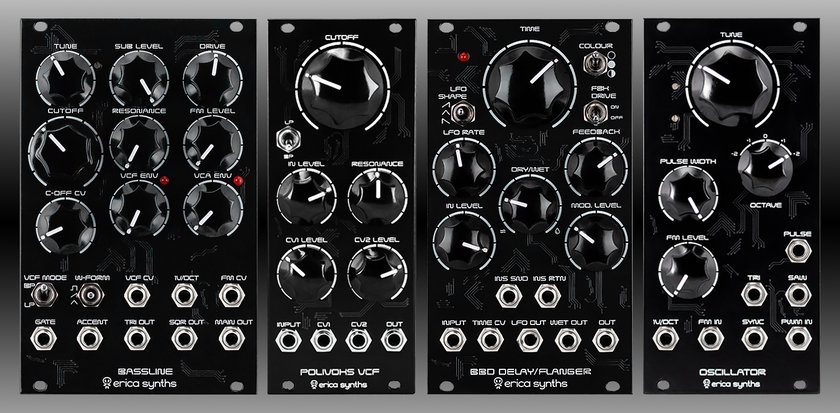 Currently, the entire remaining inventory of Erica Synth's DIY modules will be on sale until while supplies last. The company is no longer be manufacturing future runs of current DIY module designs, and will be discontinuing its customer support on its DIY designs during 2020.
​
​To explore the remaining inventory of discounted Erica Synths DIY kits, please visit the website.

​ABOUT ERICA SYNTHS
​Erica Synths team of visionaries, engineers and musicians have been working hard to bring you modules and instruments that will set your modular system apart from mass in terms of how it sounds, looks and functions.
Jeff Touzeau Public Relations, Hummingbird Media, Inc.