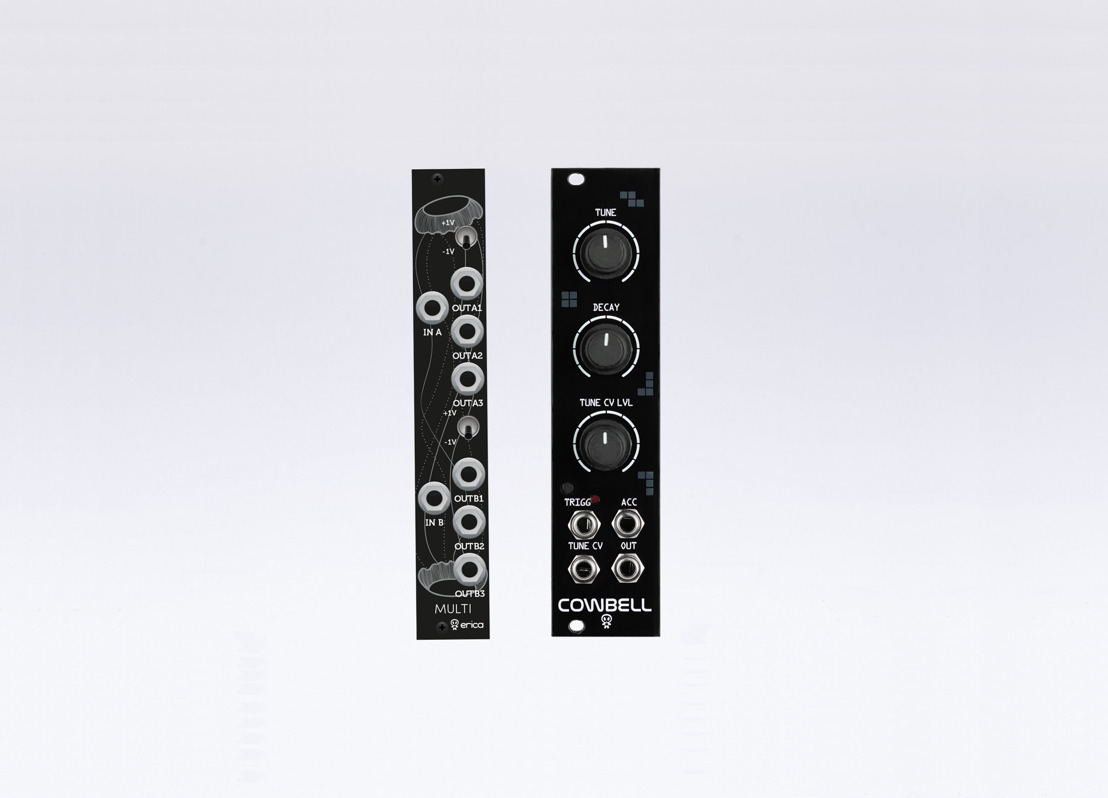 Erica Synths Releases Cowbell and Black Multi Eurorack Modules
Company also unveils FREE modules for VCV rack, enabling customers to patch, tweak and listen — virtually
Riga, Latvia, July 31, 2019 — European synth innovator Erica Synths unveiled three new products today, including two Eurorack modules and several free Erica Synth modules for VCV rack — enabling customers to patch and tweak in the virtual domain. The new modules are available now by visiting the Erica Synths website.
Who doesn't need more cowbell?
​The new Erica Synths Cowbell Eurorack module is an extended, modular version of the Yocto (808) cowbell. For increased sonic versatility, Erica Synths has added Tune and Decay controls, as well as Tune CV with an attenuator for creating nice vibratos.
Cowbell features:
Manually and CV controlled tune

Decay control

Manual trigger

Accent input

Module width - 6HP

Module depth – 35mm
Meantime, Erica Synths Black Multi is highly accurate active buffered 2 x 1to3 or 1to6 multiple that will work for signal splitting in any circuit, including driving several VCOs in tune from one CV source. "Octave" or +-1V offset switches on both channels allow adding or subtracting one volt form each channel — thus transposing VCOs one octave up or down. A special hidden feature, custom offset, allows to set user defined offset on the first channel.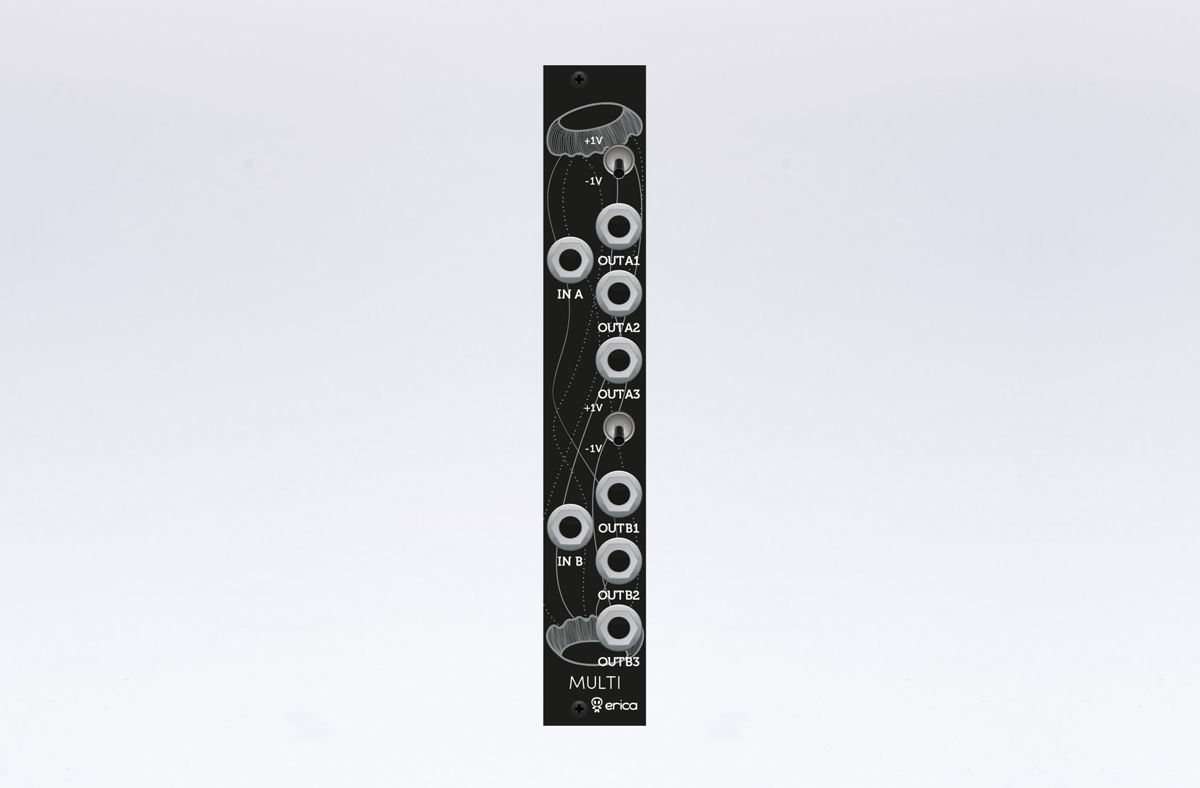 ​Patch, tweak and listen to Erica Synths virtually
​Lastly, three new Erica Synths modules, Developed by Raphaël Hoffman from "Hora Music", are now available for VCV rack, and can be downloaded for free. ​ These include Black Wavetable VCO, Black Octasource and Pico Drums with more to come in the near future! ​ Get yours here.
All of the new modules are available immediately. To learn more about any of the new Erica Synths modules, please visit our shop.

​ABOUT ERICA SYNTHS
​Erica Synths team of visionaries, engineers and musicians have been working hard to bring you modules and instruments that will set your modular system apart from mass in terms of how it sounds, looks and functions.
Jeff Touzeau Public Relations, Hummingbird Media, Inc.