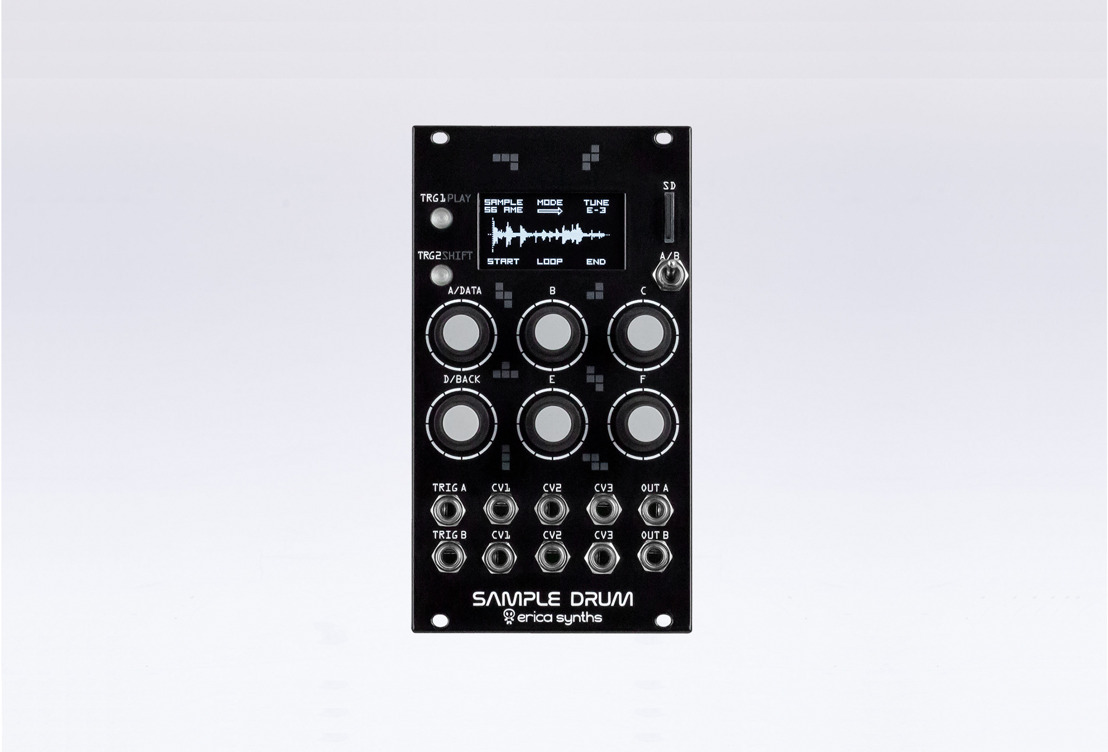 Erica Synths Sample Drum Nominated for NAMM TEC Award for Outstanding Technical Achievement
Riga, Latvia, July 22, 2019 — European synth innovator Erica Synths announced that its Sample Drum Eurorack module has received a nomination for the 35th Annual NAMM Technical Excellence & Creativity (TEC) Awards in the category of Outstanding Technical Achievement. Presented by The NAMM Foundation, The NAMM TEC Awards are bestowed annually in celebration of the pro audio community by recognizing the individuals, companies and technical innovations behind today's sound recordings, live performances, films, and other media.Sample Drum is 14HP Eurorack sample player module with straight-forward, intuitive interface, functionality and great sound quality, designed with live performance use in mind. The module is composed of two identical parts and allows playback, recording and slicing of samples or loops directly in a modular system.
The nomination announcement follows a two-month call for entries of standout technical and creative products and projects that have made a significant impact on modern sound and music. A panel of respected industry voters from pro audio publications as well as members of professional music, technical and creative organizations, along with select NAMM members carefully evaluated each entry before selecting the Erica Synths Sample Drum for the nomination.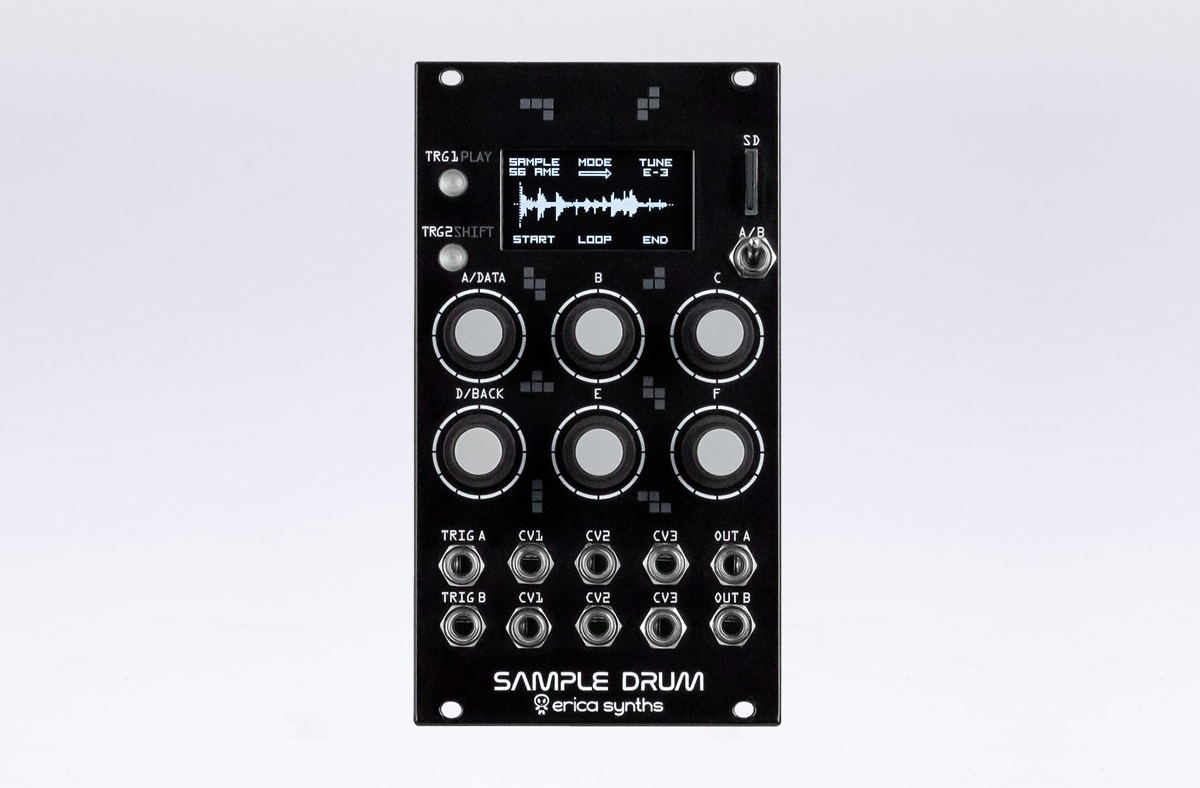 For processing, Sample Drum offers different play modes, tuning functions (including 1 V/Oct pitch tracking), virtual VCAs plus AD envelopes and real-time effects. Three freely assignable CV inputs per channel guarantee a lot of personal expression during performance. 16bit mono WAV samples are loaded into RAM (32MB / ~ 5 minutes of sampling time) from SD card (16 GB SD card with factory preset samples comes with the module) for instantaneous playback response. All settings can be saved and recalled during live performance.
Features
Sample playback with fast trigger response

Various effects for real times ample processing

Sample recording functionality

Manual and automatic sample slicing

Cue point loading from WAV files

1V/Oct tracking

3 assignable CV inputs per channel

Preset memory

User-friendly interface

Performance mode

16 GB SD card with factory preset samples included

​For More information, please visit www.ericasynths.lv
​
​
About Erica Synths
​Erica Synths team of visionaries, engineers and musicians have been working hard to bring you modules and instruments that will set your modular system apart from mass in terms of how it sounds, looks and functions.
​
​About the TEC Awards
​Presented annually by the NAMM Foundation during The NAMM Show, The NAMM TEC Awards recognize the individuals, companies and technical innovations behind the sound of recordings, live performances, films, television, video games and other media in 31 Technical and Creative Achievement Categories. The Les Paul Award is given at the event in tribute to musical artists and others whose work has exemplified the creative application of audio technology. Through its Hall of Fame, The TEC Awards also honors the pioneers of audio technology and the music industry's most accomplished producers and audio technicians. The NAMM Foundation's TECnology Hall of Fame celebrates innovations and ground breaking technical achievements of the past. For more information, visit www.tecawards.org
​
​About NAMM
​The National Association of Music Merchants (NAMM) is the not-for-profit association with a mission to strengthen the $17 billion music products industry. NAMM is comprised of approximately 10,400 members located in 104 countries and regions. NAMM events and members fund The NAMM Foundation's efforts to promote the pleasures and benefits of music, and advance active participation in music making across the lifespan. For more information about NAMM, please visit www.namm.org, call 800.767.NAMM (6266) or follow the organization on Facebook, Instagram and Twitter.
Jeff Touzeau Public Relations, Hummingbird Media, Inc.