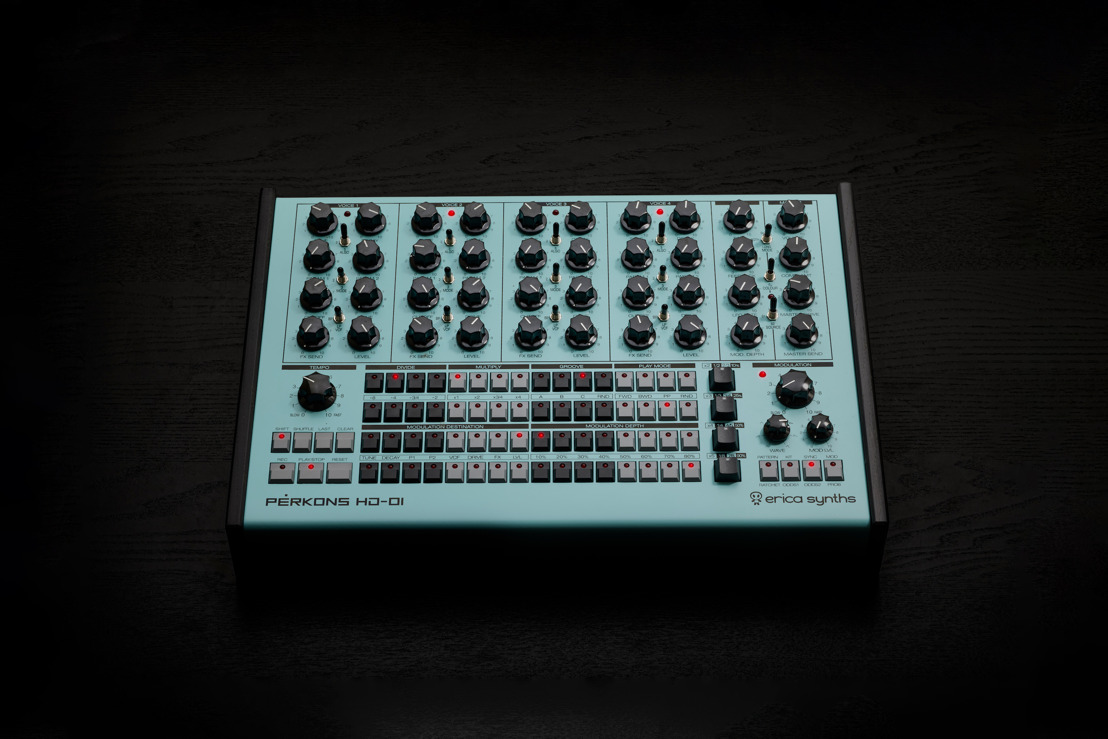 Erica Synths Update on Pērkons HD-01
Riga, Latvia, December 15, 2021 — Earlier in 2021 Erica Synths announced its upcoming drum machine & synthesizer, Pērkons HD-01. As the news was received with encouraging excitement, the company has been working hard to fulfil the promise of making the instrument available to customers within 2021.
Unfortunately, the company's plans were affected by unforeseen circumstances from its suppliers. Erica Synths had ordered micro-controllers for Pērkons HD-01 in early 2021 with a promise to have them delivered in September, the delivery date kept pushed and they were subsequently only made available in late 2022. The company is currently reworking the PCB to function with other parts that are available sooner. Customers can be assured that no compromises are being made.
Meanwhile, the company has actively continued the development of Pērkons, as well as improving its user interface. Pre-orders are expected to open in early 2022, and the company will soon present a new demo to showcase the re-worked & even better version of Pērkons HD-01.
About Erica Synths
​Erica Synths team of visionaries, engineers and musicians have been working hard to bring you modules and instruments that will set your modular system apart from mass in terms of how it sounds, looks and functions.

Jeff Touzeau Public Relations, Hummingbird Media, Inc.