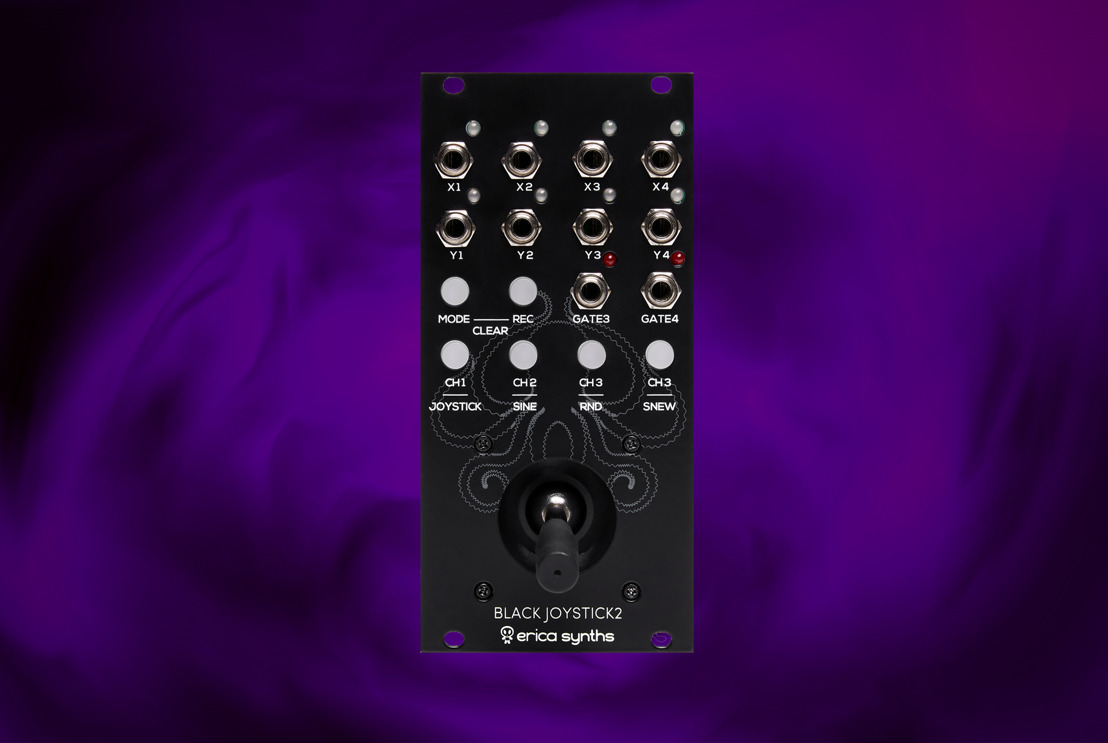 Sound in Motion: Erica Synths Unveils Black Joystick2
Enjoy an even deeper tactile interaction with your modular system
Riga, Latvia, February 11, 2021 — Erica Synths announces its new Black Joystick2 Eurorack module, an eight channel, multi-functional CV and sound source. Since Black Joystick2 is a joystick, a movement recorder, a distinct LFO and a drone/noise oscillator all in one, it offers many possibilities and allows users to develop unconventional modulation patterns instantly.
Features include:
8 simultaneous CV outputs

2 gate outputs

4 motion record channels

Sine and Random LFOs with adjustable frequency and amplitude

Drone/noise oscillator

Gate record

Two 4-position CV panners

Skiff friendly design

An octopus
Black Joystick2 will be shipping next week and is priced at €210. For more information or to order, please visit the Erica Synths product page.
ABOUT ERICA SYNTHS
​Erica Synths team of visionaries, engineers and musicians have been working hard to bring you modules and instruments that will set your modular system apart from mass in terms of how it sounds, looks and functions.
Jeff Touzeau Public Relations, Hummingbird Media, Inc.